APPRAISALS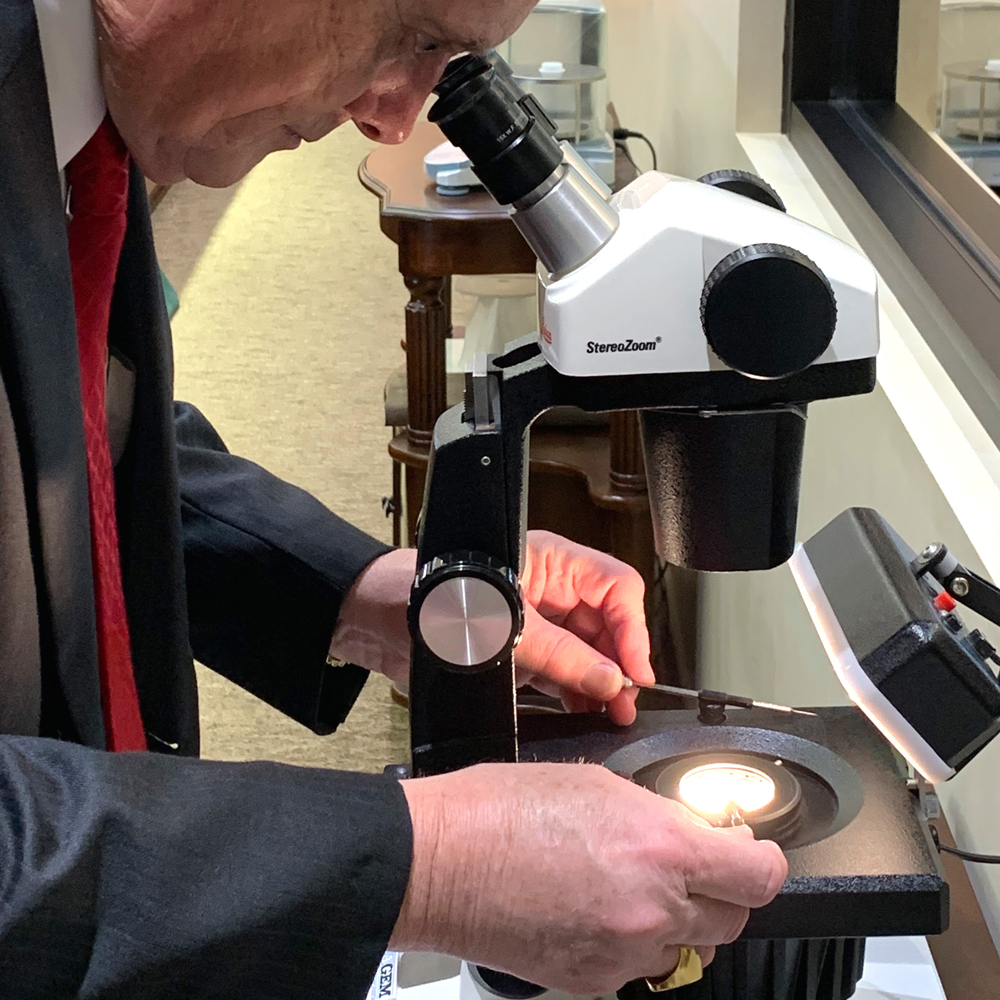 An appraisal is a document that describes an item, assesses its relative quality and assigns a value to it. Descriptions usually cover the visible, measurable and analyzable facts about the item (weight, materials, and markings). Most jewelry appraisals also describe subjective features such as gemstone quality, relative rarity and overall quality of manufacture. Watch appraisals describe the movement and includes the serial number and style number. Bob Richards Jewelers has four in-house Graduate Gemologists certified by the Gemological Institute of America. Each item is cleaned, weighed, measured and described in detail. A color photo is added to each jewelry item.
We offer written appraisal services for insurance, fair market, or estate purposes. Most appraisals are an insurance evaluation, for an insurance company policy, in case of a loss. A fair market evaluation is an appraiser's opinion as to the current common market value of an item and is an assessment based on what a willing buyer and a seller would agree to, without a forced sale. An estate evaluation provides an appraiser's opinion on what the item(s) could be sold for at the time of assessment. This would be performed for a decedent for inheritance purposes. None of these opinions rendered constitutes an offer to purchase the merchandise.
Generally, appraisals have a lifespan of three to five years for insurance companies, always check with your agent about how often the company requires. Many policyholders learn this too late – loss often occurs before appraisals are updated. This can make it difficult to receive the current value on the lost item.
Economic changes can affect appraised value of items, so be sure to keep current with trends in gold and diamond prices.
A complimentary appraisal is included with each item of jewelry or watch purchased from Bob Richards Jewelers.