BRACELETS GUIDE
TOP BRACELET STYLES TO ENHANCE YOUR NATURAL BEAUTY AND MAKE YOU FEEL FABULOUS
There's something about slipping on a new accessory that makes us feel good and beautiful. And though sometimes we neglect them a little, we soon realize that accessories that work on quite a few levels are the brilliant way to break the cycle of only focusing on clothing.
Bracelets are the answer to stir up casual looks into something more deserving of attention. Besides, we never regret the effort we put into getting ready when we're complimented on how gorgeous or how put together we look.
So, let's explore bracelets' versatile side and the styles that can completely transform your looks from flat to fabulous!
WHAT ARE THE MOST POPULAR BRACELETS?
Here are the tried-and-true bracelet styles we love the most. More than anything because they can be switched up with different accessories, or you can stack them to create looks that are seemingly brand-new every time you walk out of your closet.
Diamond Bracelets
From iconic tennis bracelets to dainty chains, one thing is for sure—diamond bracelets never go unnoticed. This is a jewelry piece with the potential to totally reshape the way you dress with lots of elegant inspiration.
Diamonds are well-known as luxury accessories, and they remain unmatched, shaping the world of high-end fashion. Every time you combine different accessories, it's a diamond bracelet that will give you an extra-deluxe air because of its shine and size.
Think about it this way—if one diamond looks incredible, imagine a row of them around your wrist?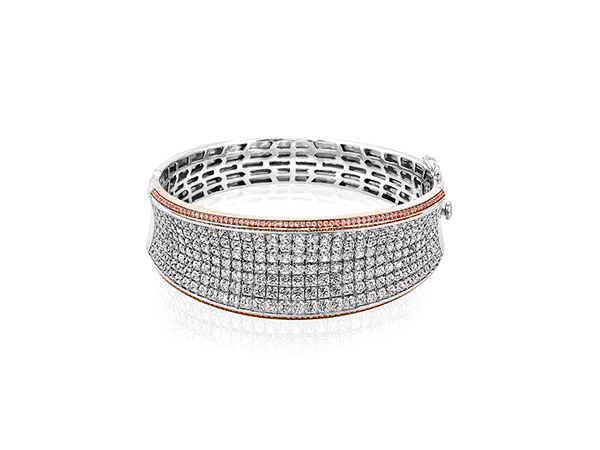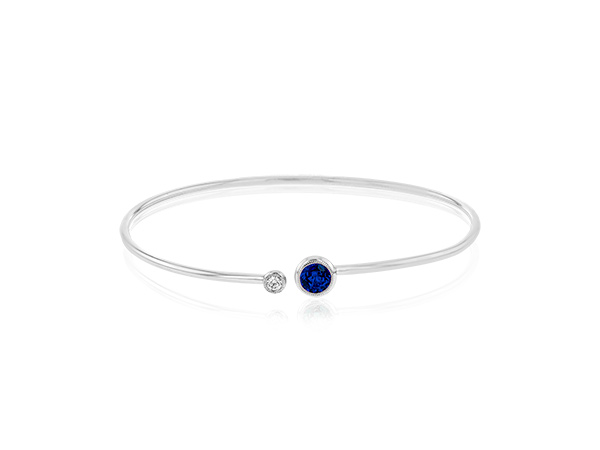 Gemstone Bracelets
Gemstone bracelets leave us free to create new looks from entirely different standpoints. If you crave jewelry you can truly depend on to reflect your style and personality, gemstone bracelets will make you delighted.
Jewelry featuring colored stones resonates with everything we have to say, and their rare and unique colors only add a sense of everlasting happiness we love to see wrapped around our wrists. From tsavorites to rubies and sapphires, choose the one which speaks to you the most.
Men's Bracelets
Men's bracelets blend art, culture, and fashion while challenging the norms and introducing textures and unique designs, including rope chains, black diamonds, and gold links.
There are options for all tastes, but we especially love the sharp styles rooted in classic designs and blended metals meant to look terrific beside a luxury watch.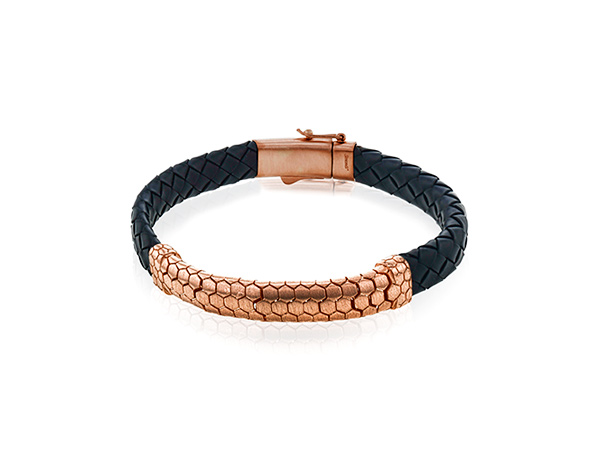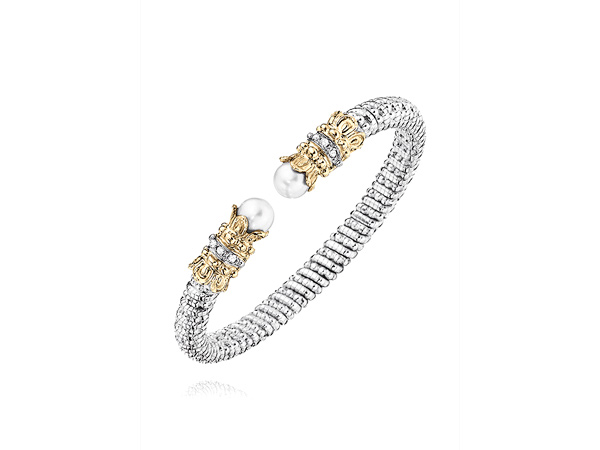 Pearl Bracelets
Pearls are timeless and have been staples in our wardrobes for decades, but that doesn't mean they're stuck in the past. On the contrary, every time you yearn for something beautiful, delicate, and charming, a pearl bracelet might be the answer.
Real standouts and shimmering with a rich milky glow, pearl bracelets not only go with everything, but they also elevate looks with plenty of sophistication and soft shapes which speak for themselves.
Bangles
Despite being must-haves in any jewelry collection, bangles always manage to be perceived as a novelty. You can style them in numerous ways and enjoy their bulky feel, giving the illusion of slender arms.
Bangles are jewelry which can cleverly harmonize your entire outfit with refined exclusivity.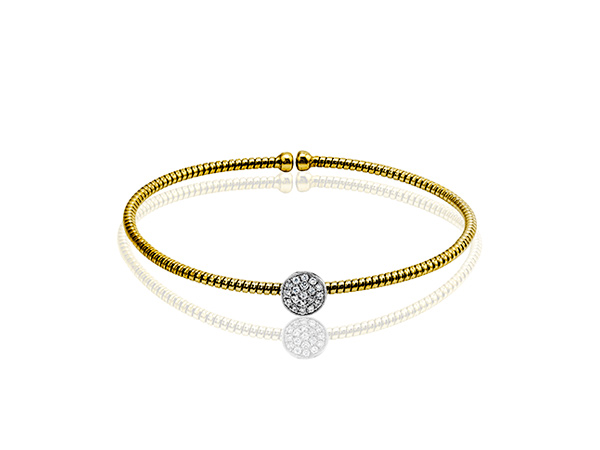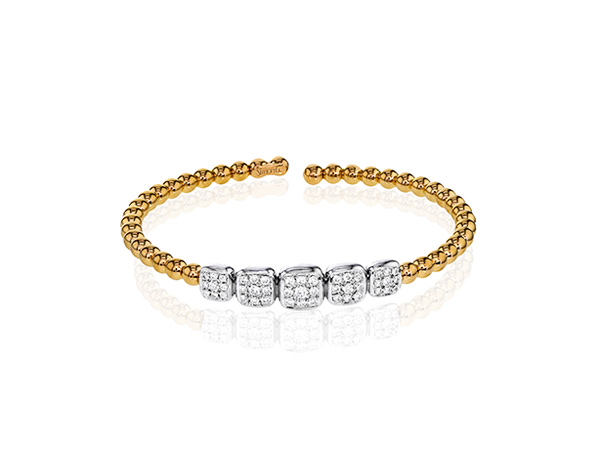 Cuffs
Cuff bracelets are a type of bangle with an edge. Designs have been reinterpreted over time, creating styles that really make us fall in love.
Whether you choose a more glam and refined version of cuffs or opt instead for a bulkier version, a high-fashion result is always guaranteed.
Silver Bracelets
Silver adds a handcrafted feel to any piece of jewelry, and you can explore this to create something wonderful.
Silver bracelets have a natural appeal and allow for incredibly ornate designs for women with an adventurous taste in jewelry love.
If you're looking for a durable bracelet you can wear all year round, silver bracelets won't disappoint.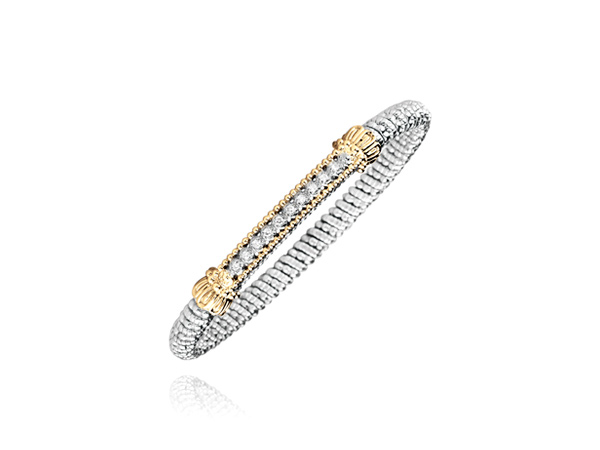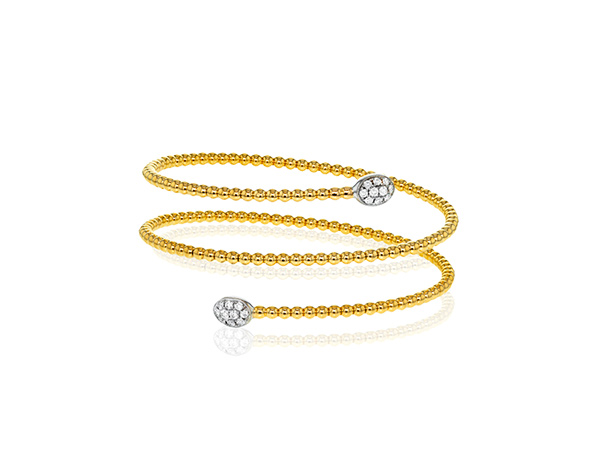 Gold Bracelets
Gold bracelets are iconic, look spectacular stacked on your wrist, and are the type of accessories you rarely leave behind. Use them to set the tone of your outfits with dazzling grace.
While gold bracelets can make your winter outfit chic and elevated, they can also add light and glow to a summer dress. We love the versatility here, and there's no doubt this is the secret to how gold bracelets are always at the center of cutting-edge fashion.
Bracelets in Germantown, TN
Make every day more interesting with a gorgeous bracelet from Bob Richards Jewelers' selection. We're here to answer all your questions and help you find bracelets to translate your style and personality into beautiful looks that express who you are.
Whether you prefer minimalist or elaborated bracelet designs, Bob Richards Jewelers offers a wide range of bracelets for all tastes. Come explore our fantastic selection!
Find us at 1696 S. Germantown Rd., Germantown, TN, or give us a call at (901)751-8052.