EARRINGS GUIDE
TOP 7 FASHION EARRINGS STYLES TO LOOK YOUR BEST ALL YEAR ROUND
Earrings might be small, but they're one of the most timeless accessories out there. Season after season, earrings keep powering through with charming and innovative designs we love to wear.
The first jewelry piece people see when they look at you are your earrings. That's why they're essential staple accessories you can use to convey any message you want.
From diamond studs to drop earrings, let's uncover the must-have earring styles to get you inspired with endless combinations to uplift your wardrobe this season!
1. STUD EARRINGS
If you're searching for something versatile and easy to work with, stud earrings are fabulous jewelry options for a charming and feminine look.
You can change outfits for a whole week without changing your diamond studs. And if you want to add a pop of color to your looks, gemstone studs look terrific when paired with high-neck tops or gemstone necklaces.
Take your stud earrings everywhere this season and create well-balanced looks with other jewelry pieces you want to highlight.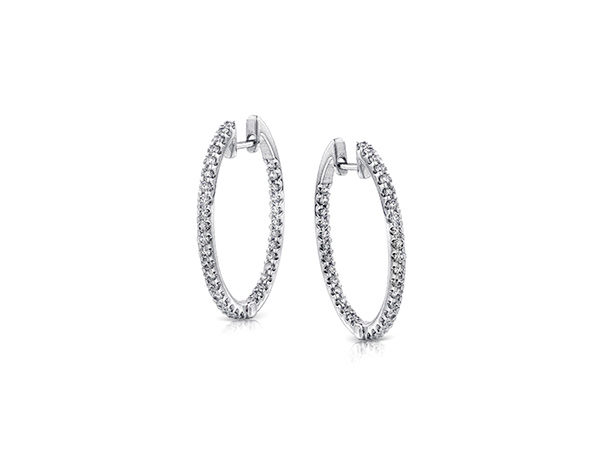 2. HOOP EARRINGS
It takes little to fall in love with fashion hoops because they make it easy to express oneself and be elegant.
Hoop earring designs are suitable for every fashion style, whether you prefer voluminous or minimal hoops. They help us add the perfect blend of old and new to any outfit.
Delicate or sparkly, hoops always infuse looks with effortless glamour. Play with different sizes and lengths to find the ones which best match your style.
3. DROP EARRINGS
No one can resist the charm and effect of earrings dancing over your shoulders. Drop earrings are always sure to draw attention and enhance your eyes and smile.
From designs showcasing striking gems to openwork dangle earrings, this is a must-have earring design which oozes sophistication and reflects how confident you feel wearing them.
Let yourself get inspired by the endless design options available, add depth and beauty to your looks, and always look radiant!
4. HUGGIE EARRINGS
Huggies are being spotted everywhere this season, and they come with fabulous reviews. These are gorgeous accessories which are also comfortable and allow for super stylish combinations.
You can wear huggies for a lifetime and still have trouble leaving them behind. They're adorable finishing touches to a casual look and work well with bolder accessories you might put on for an evening out, for example.
Huggies might be a smaller version of the classic hoops, but they still deliver a beautiful effect, helping you look ready for the day with dazzling elegance.
5. DIAMOND EARRINGS
Enhance your jewelry collection with diamond earrings. You'll never lack style with them, and they're a long-lasting staple you'll never regret getting.
Diamond earrings transform entire looks, from the most radiant designs to the most subtle. Diamonds naturally exude sophistication, so enhance your natural beauty with their originality and shine.
If you want to look nothing less than incredible, this is worth the investment. Diamond earrings are not only jewelry which packs a punch, but the jewelry you'll treasure for a lifetime.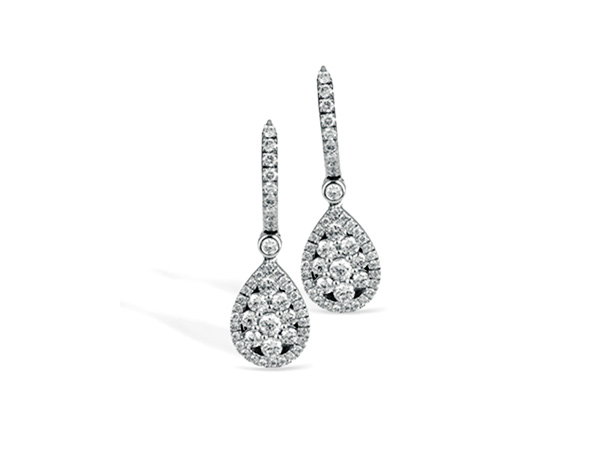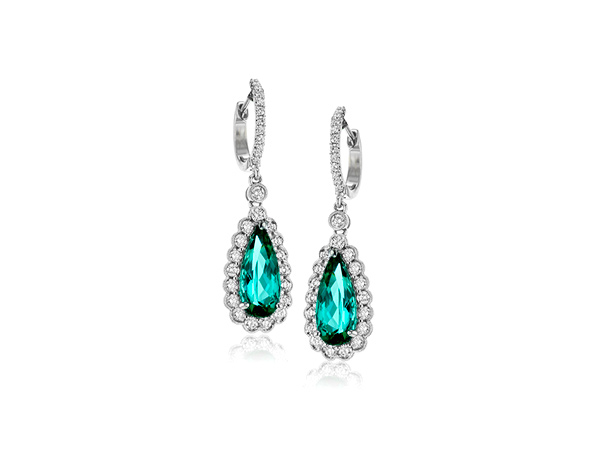 6. GEMSTONE EARRINGS
No matter the jewelry design, gems add depth and beauty to any pair of earrings, making these perfect for spectacular looks. You can pick out earrings featuring your favorite gemstone color, your birthstone, or the color of your favorite outfit.
Colored gemstone earrings are always alluring to those who enjoy the finest things in life. You'll find gemstone earrings very flattering, and they range from trendy to classic designs so that you can have the freedom you enjoy to go about your looks.
Pick out the right gemstone color and soften other elements of your look. Or do the opposite, and pick colors that emphasize your skin tone and the color of your eyes—the effect here is always effortlessly radiant.
7. GOLD EARRINGS
Gold earrings are shimmering and vibrant. This style often catches undivided attention, making even the most delicate designs resonate with your looks. Bask in the gorgeous glow gold earrings add to your outfits!
Well-chosen golden earrings are must-haves in every woman's collection. They look stunning when paired with bangles and necklaces of the same color (there are yellow, white, and rose gold options to choose from).
If you enjoy an adventurous punch to your looks, explore large gold earrings, and make a fabulous and elegant entrance with them.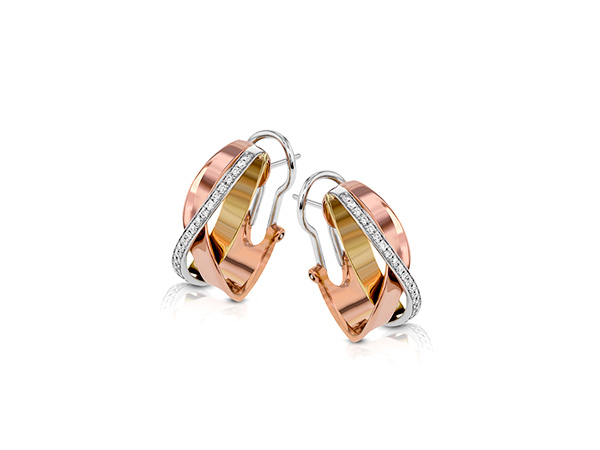 Fashion earrings in Germantown, TN
Now that you have seen beautiful earring inspiration to transform your looks, it's time to purchase the designs which best match your style! For that, you're welcome to stop by Bob Richards Jewelers and try the unique designs in our showcase.
Our staff is always ready to help you find the perfect earrings for any occasion. Indulge yourself with our one-of-a-kind earrings. Our selection has many options you'll love adding to your growing collection.
Find us at 1696 South Germantown Road. Germantown, Tennessee. And don't forget to explore Bob Richards Jewelers'Instagram andFacebook pages for our latest news and stunning jewelry inspiration!