Fine Jewelry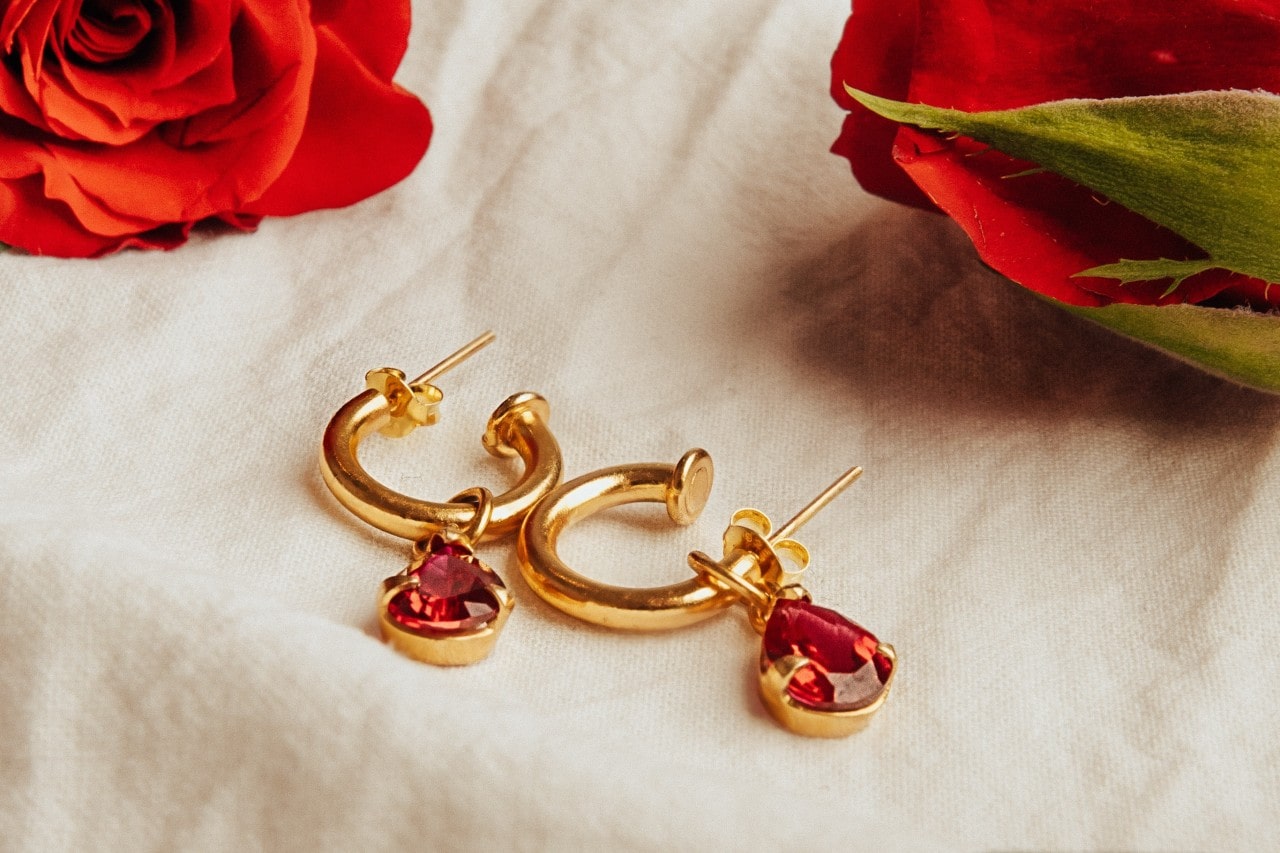 Bob Richards Jewelers' Guide to Fashion Jewelry
Bob Richards Jewelers is your ultimate destination for the finest fashion jewelry. A stunning piece of fashion jewelry has the power to transform any outfit, elevating your style and making an unforgettable statement. Fashion jewelry allows you to express your unique personality and taste, adding a touch of glamor to even the most casual of looks.
At Bob Richards Jewelers, we pride ourselves on our exquisite inventory of fashion rings, bracelets, earrings, and necklaces, each carefully curated by world-renowned designers hailing from all corners of the globe. Our passion for elegance and quality ensures that you'll find the perfect piece to accentuate your individuality, turning heads and capturing hearts wherever you go. Let us be your trusted guide to the enchanting world of fashion jewelry, as you explore the endless possibilities and discover the transformative power of these artful adornments. With Bob Richards Jewelers, your journey to creating your own signature style begins here.
Necklaces
Necklaces hold a unique and captivating charm, as they effortlessly hang at the center of your frame, drawing the eye and creating a stunning focal point for any ensemble. With a myriad of styles to choose from, such as chokers that delicately encircle the neck, collar necklaces that sit gracefully along the collarbone, long chains that drape beautifully down the chest, and lariats that add a touch of elegance with their fluid lines, there's a necklace to suit every taste and occasion. Our necklaces guide further explores the differences in each major type of necklace you're likely to encounter when shopping.
At Bob Richards Jewelers, we're proud to offer a diverse selection of necklaces to help you find the perfect piece for your collection.
Heart Necklaces:

Symbolize love and affection with these timeless and sentimental designs.

Diamond Necklaces

:

Diamond necklaces are undeniably entrancing, bringing brilliance and sparkle to the center of your silhouette.

Chain Necklaces:

Chain necklaces are wonderfully versatile and can be easily layered with other pieces of varying lengths and styles, or worn on their own for a minimalist effect.

Sterling Silver Necklaces:

Enjoy the beauty and durability of this classic precious metal.

Gemstone Necklaces:

Make a statement with vibrant and striking gemstones in a variety of colors and cuts.

Men's Necklaces:

Our inventory of men's necklaces is full of pieces that make the perfect accessory for the modern man, reflecting strength and sophistication.

Religious Necklaces:

Express your faith and devotion with meaningful symbols and designs.

Gold Necklaces:

White, yellow, and rose gold all possess unique properties, but make for wonderfully shimmerings, eye-catching jewelry.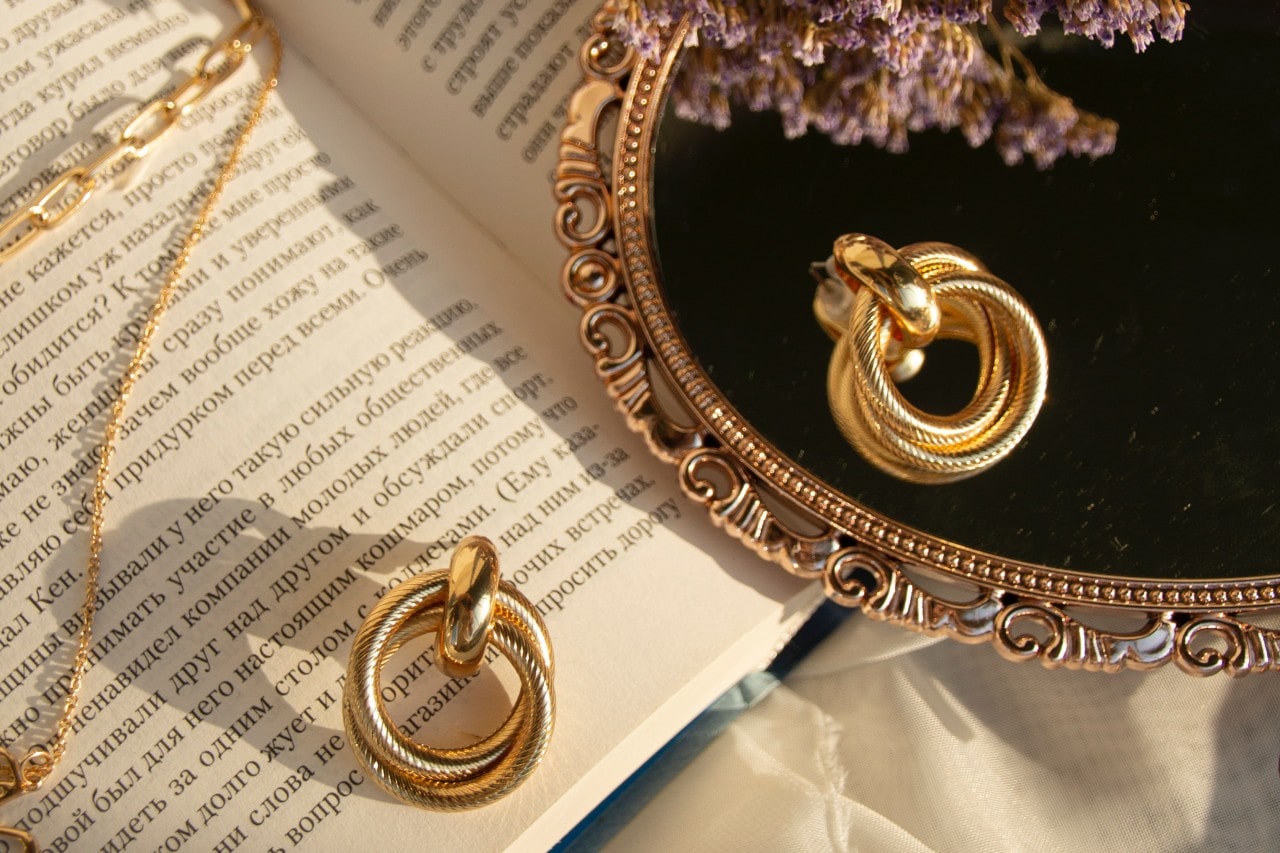 Earrings
Stylish earrings possess the ability to frame one's face, enveloping it in a halo of color and sparkle that draws the eye to your most important features. These dazzling adornments are an easy addition to any look, instantly bringing a touch of polish and personality to your ensemble. Whether you're dressing up for a special occasion or simply looking to enhance your everyday style, earrings are the perfect accessory to make you feel confident and beautiful.
We offer a wide selection of earrings, each designed to make a statement and capture your individuality. You can also look through our earrings guide for additional information and styling tips.
Hoop Earrings:

Timeless and versatile, hoop earrings come in various sizes and materials, perfect for any occasion.

Stud Earrings:

Understated and elegant, stud earrings provide a subtle touch of sparkle for a refined look.

Drop Earrings:

Make a statement with drop earrings that delicately dangle, adding movement and grace to your ensemble.

Huggies Earrings:

Combining the best of hoops and studs, huggies earrings sit close to the earlobe for a chic and comfortable style.

Diamond Earrings:

Illuminate your face with the unmatched brilliance of diamond earrings, exuding luxury and sophistication.

Gemstone Earrings:

Add a pop of color and personality with gemstone earrings, featuring a range of stunning hues and cuts.

Gold Earrings:

Embrace the timeless beauty and warmth of gold earrings, available in yellow, white, and rose gold variations.
Fashion Rings
Bring an undeniable allure to absolutely any ensemble with a number of carefully chosen fashion rings, offering endless possibilities for personal expression. These mesmerizing adornments vary immensely in style, from minimalist bands that display a quiet elegance to extravagant cocktail rings that make a bold statement. Whether you choose to stack multiple rings together for a dynamic look or wear a single ring to highlight its unique beauty, fashion rings are the perfect accessory for showcasing your individuality and style.
Our stunning array of fashion rings, including rings for men, are crafted with the utmost attention to detail and designed to enchant. Browse our fashion ring guide for more information on this trendy accessory.
Gemstone Fashion Rings:

Gemstone rings exude a vibrant allure, featuring an array of captivating colors and cuts to suit your taste.

Diamond Fashion Rings:

Indulge in the timeless appeal and unmatched brilliance of diamond rings, perfect for elevating any look.

Gold Fashion Rings:

Discover the warmth and sophistication of gold rings, available in a variety of designs and gold hues such as yellow, white, and rose gold.

Sterling Silver Fashion Rings:

Experience the versatility and durability of sterling rings, to easily complement any ensemble.
Bracelets
Bracelets possess a remarkable ability to transform an ensemble, adding a touch of sophistication and grace to your wrist. These versatile accessories can be worn individually for a subtle statement or stacked together for a more striking and dynamic appearance. Bracelets effortlessly enhance any outfit, reflecting your unique personality and style. For more help navigating bracelet styles and what pieces would work best for you, peruse the bracelet guide our team has put together to make your shopping experience a breeze.
At Bob Richards Jewelers, we are proud to offer an extensive selection of bracelets designed to captivate and inspire:
Bangles:

Slip on these elegant circular bracelets for a timeless look that works with any style.

Cuffs:

Make a bold statement with cuff bracelets, featuring a range of widths and designs for added impact.

Diamond Bracelets:

Illuminate your wrist with the unparalleled sparkle of diamond bracelets, exuding luxury, and refinement.

Gemstone Bracelets:

Add a pop of color with gemstone bracelets, showcasing a variety of vibrant hues and cuts.

Men's Bracelets:

Explore our collection of men's bracelets, designed to reflect strength, sophistication, and modern masculinity.

Pearl Bracelets:

Embrace the classic elegance and luster of pearl bracelets for a truly timeless accessory.

Sterling Silver Bracelets:

Sterling silver is hypoallergenic, long-lasting, and phenomenally glittering.

Gold Bracelets:

Gold bracelets add a splash of metallic shine to your look and glitter with your every movement.
Discover Fashion Jewelry at Bob Richards Jewelers
Discover the finest designer fashion jewelry at Bob Richards Jewelers, where quality and elegance meet. Visit our Germantown jewelry store to explore our exceptional collection of rings, bracelets, necklaces, and earrings, each carefully curated to captivate and inspire. For more information on our products and services, don't hesitate to contact us. Let your journey to unparalleled style begin with Bob Richards Jewelers.