Dazzle and Delight: Diamond Jewelry Gifts For Every Occasion
November 15th, 2023
When it comes to finding the perfect gift for a jewelry enthusiast, nothing quite captures their heart and admiration like the timeless elegance of diamond jewelry. At Bob Richards Jewelers, we pride ourselves on curating a stunning collection of diamond jewelry gifts that are bound to astonish and delight even the most discerning of jewelry lovers. Each piece in our exquisite selection is a testament to the beauty, craftsmanship, and enduring allure of diamonds, making them the ideal choice to celebrate special moments and create cherished memories. Our diamond jewelry gifts are sure to leave a lasting impression that will be treasured for a lifetime.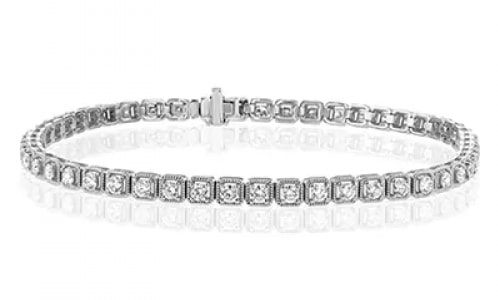 Elegance in Motion: Simon G. SG Tennis Bracelet
Tennis bracelets have long held a distinguished place in the world of fine jewelry, and for excellent reason. These graceful and sophisticated pieces effortlessly blend style and grace, making them a superb choice for gifting. Among the stars of our collection is the Simon G. SG tennis bracelet, decorated with round-cut diamonds that radiate pure charm and undeniable luxury. With its delicate design and outstanding craftsmanship, this bracelet embodies the very essence of sophistication. A tennis bracelet is more than just an accessory; it's a symbol of endless beauty and a testament to refined tastes.
Whispers of Uniqueness: Gabriel & Co. Classic Necklace
Diamond jewelry with symbolic motifs is an enchanting way to convey profound emotions and sentiments. The Gabriel & Co. Classic diamond necklace, with diamonds precisely arranged to resemble a delicate snowflake, speaks volumes about the rare and cherished nature of your loved one. This necklace isn't just a piece of jewelry; it's a reminder that, like a snowflake, they are one-of-a-kind in this vast world. When you gift this remarkable necklace, you're not only celebrating their unique qualities but also creating a cherished connection that will warm their heart, just like the first snowfall of winter.
Radiant Simplicity: Simon G. SG Diamond Stud Earrings
When it comes to versatility in jewelry, few styles rival diamond stud earrings. Simon G.'s SG diamond stud earrings, in particular, exemplify the subtle blend of simplicity and brilliance. These earrings effortlessly elevate your loved one's style, whether it's a casual day out or a glamorous evening affair. The understated beauty of diamond studs is like a whisper of luxury that complements any outfit, making them a staple in every jewelry collection. They radiate a classic refinement that transcends trends and fads, making them a gift that will be cherished for years to come. Gifting diamond stud earrings from Simon G. is not just about offering a stunning accessory; it's about bestowing a versatile and lasting symbol of style and grace that your loved one can enjoy on any occasion.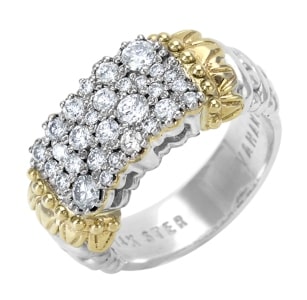 Elevate Every Occasion: Vahan Mixed Metal Diamond Ring
For the jewelry lover in your life, there's no gift quite as irresistible as a statement diamond ring, and the Vahan mixed metal diamond ring is the epitome of breathtaking charisma. Crafted with the finest materials, this ring seamlessly marries sterling silver with the richness of 14k yellow gold, creating a harmonious blend that speaks volumes about sophistication and style. Adorned with a brilliant array of round-cut diamonds, this ring is a testament to the enduring charm of diamonds. It's more than a ring; it's a symbol of the enduring love and appreciation you hold for that special jewelry aficionado in your life.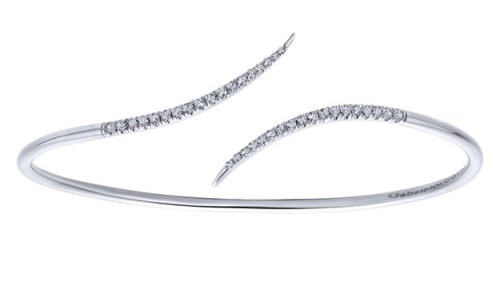 Fashion Fusion: Gabriel & Co. Byblos Cuff Bracelet
In the world of fashion-forward jewelry, gifting trendy pieces is a surefire way to make a lasting impression. The Gabriel & Co. Byblos cuff exemplifies this notion flawlessly. Its striking design serves as an attention-grabbing statement piece, showcasing intricate details that captivate the eye. What makes it truly special is its versatility; it effortlessly complements other bracelets when layered, allowing for endless mix-and-match possibilities. Whether it's worn solo for a bold fashion statement or paired with other favorites, this bracelet is an expression of contemporary style that suits any occasion. When you gift the Byblos Cuff Bracelet, you're not just presenting jewelry; you're offering a modern masterpiece that elevates their style to new heights.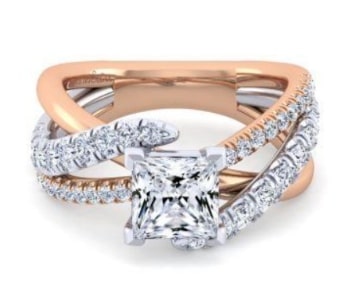 Renew the Sparkle: Gabriel & Co. Contemporary Princess Cut Engagement Ring
Sometimes, a beautiful act of love involves refreshing the symbols of commitment, and what better way to do so than with a new engagement ring? This Gabriel & Co. Contemporary princess cut engagement ring is a perfect choice to reignite the enchantment of your shared journey. This ring, with its extraordinary princess cut diamond set in a warm and inviting rose gold band, is not just a piece of jewelry but a deep statement of unchanging love. By gifting this stunning ring, you're not only adding a touch of modern sophistication to her bridal jewelry but also reaffirming your unwavering devotion and the promise of a new chapter in your love story.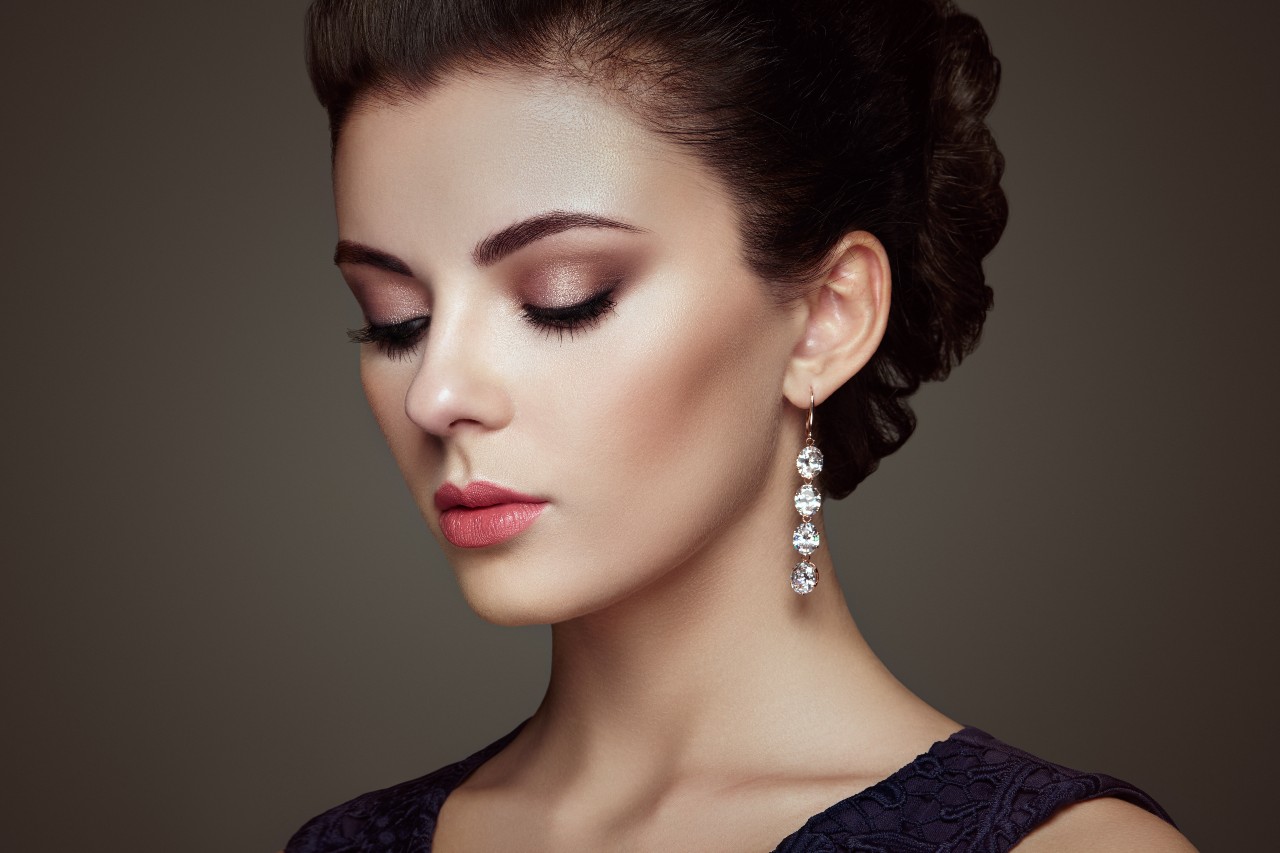 Shop Diamond Jewelry at Bob Richards Jewelers
When it comes to finding the most remarkable diamond jewelry gifts that truly stand out, look no further than Bob Richards Jewelers, your trusted Germantown jewelry store. Our prized selection of diamond jewelry boasts distinctive craftsmanship and classiness, making every piece a cherished gem. Plus, our expert team is always ready to assist you with any jewelry repairs, ensuring that your beloved pieces remain as beautiful as the day you first received them. Visit us today and discover the splendor and craftsmanship that sets Bob Richards Jewelers apart.