Discover the Beautiful World of Gabriel & Co.
September 15th, 2021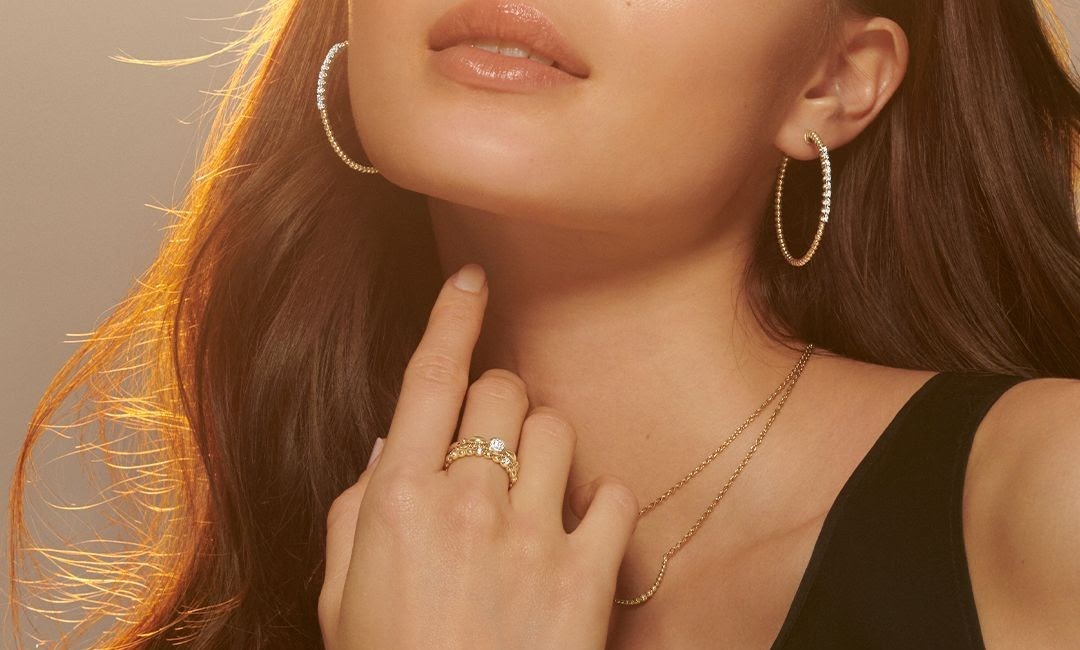 Gabriel & Co. is a top designer based out of New York, known for creating handcrafted pieces that have transformed the world of fine jewelry. Inspired by cultures from around the world, the jewelry collections from Gabriel & Co. are bursting with life. Any woman can find a collection that matches her own unique sense of style. Each piece is crafted using the highest quality, ethically mined diamonds and gemstones. The brand speaks to passion, creativity, and expertise that is unsurpassed in the industry.
Gabriel & Co. Jewelry: A Story More Than Three Decades in the Making
More than thirty years ago, two brothers embarked on a journey to transform the jewelry business. Jack and Dominick Gabriel, who learned their craft from their master jeweler father, Elias Gabriel, shared a passion for celebrating life?s special moments, honoring our deepest relationships and personal connections, and capturing the beauty of life and those who live it. Their goal was to create a jewelry line that uses art and science to celebrate life and love. Read on to discover some of the brand?s finest collections and styles that truly showcase the exquisite beauty that Gabriel & Co. is known for.
Stay Up to Date With Contemporary Styles
Modern, fashion-forward styles are the hallmark of Gabriel & Co.?s Contemporary Collection. These creations are a perfect blend of fine metals and exquisite gemstones resulting in bold statement pieces that are guaranteed to impress. Reflecting a sense of sophistication and style, design motifs include overlapping designs, playful icons, and geometric silhouettes giving the collection a strong sense of the here and now.
These twisted white sapphire huggies are the epitome of Gabriel & Co., pairing high fashion with a hybrid design. One hoop is adorned with delicate stones while the other has an attached spike shaft that drops down off the earlobe for a dramatic effect. We also suggest this curved diamond ring, which offers a sharp silhouette. The v-shaped ring with two stunning diamonds atop the ?v" creates a stunningly unique visual on the finger.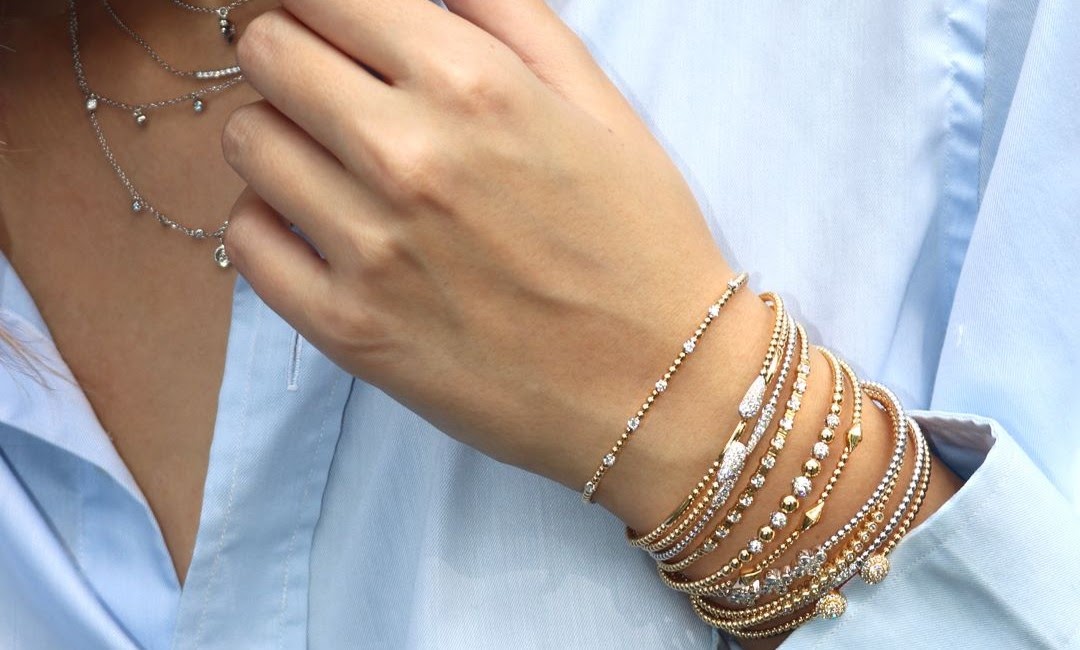 Discover the Power of Persuasion in Bujukan
The Bujukan Collection, which takes its name from the Indonesian word for ?persuasion?, is characterized by stunning yellow gold pieces with delicate diamond accents. Reminiscent of the temptation of the unknown, this collection features bubble beading and wrap designs. Stackable rings and bracelets offer unique style combinations while trendy designs like circle necklaces are at the height of modern fashion.
This wrap bracelet incorporates several of the collection?s featured styles in a serpentine wrap that adorns the wrist in gold beading accentuated with diamonds. Pair the bracelet with classic Bujukan beaded hoops. The golden beads add a beautiful texture to these hoops and together they form an eye-catching style.
Sail Into Style With Hampton
Gabriel & Co.?s Hampton Collection is a preppy, nautical theme that perfectly captures the essence of life on a yacht. Rings, necklaces, bracelets, and earrings feature fun designs like twisted ropes and brilliant blue topaz crystals. Whether or not you spend your afternoons sailing, these pieces evoke a sense of the good life with sophisticated and fashionable designs.
First, this yellow and white gold Twisted Link Ring subtly highlights the nautical theme by using twisting yellow gold strands, sculpted to look like rope. The white gold center link is diamond-studded and fashioned to look like a lifesaver. This gemstone pendant necklace continues this playful nautical theme with twisting gold rope circling a large blue topaz dangling from a delicate chain.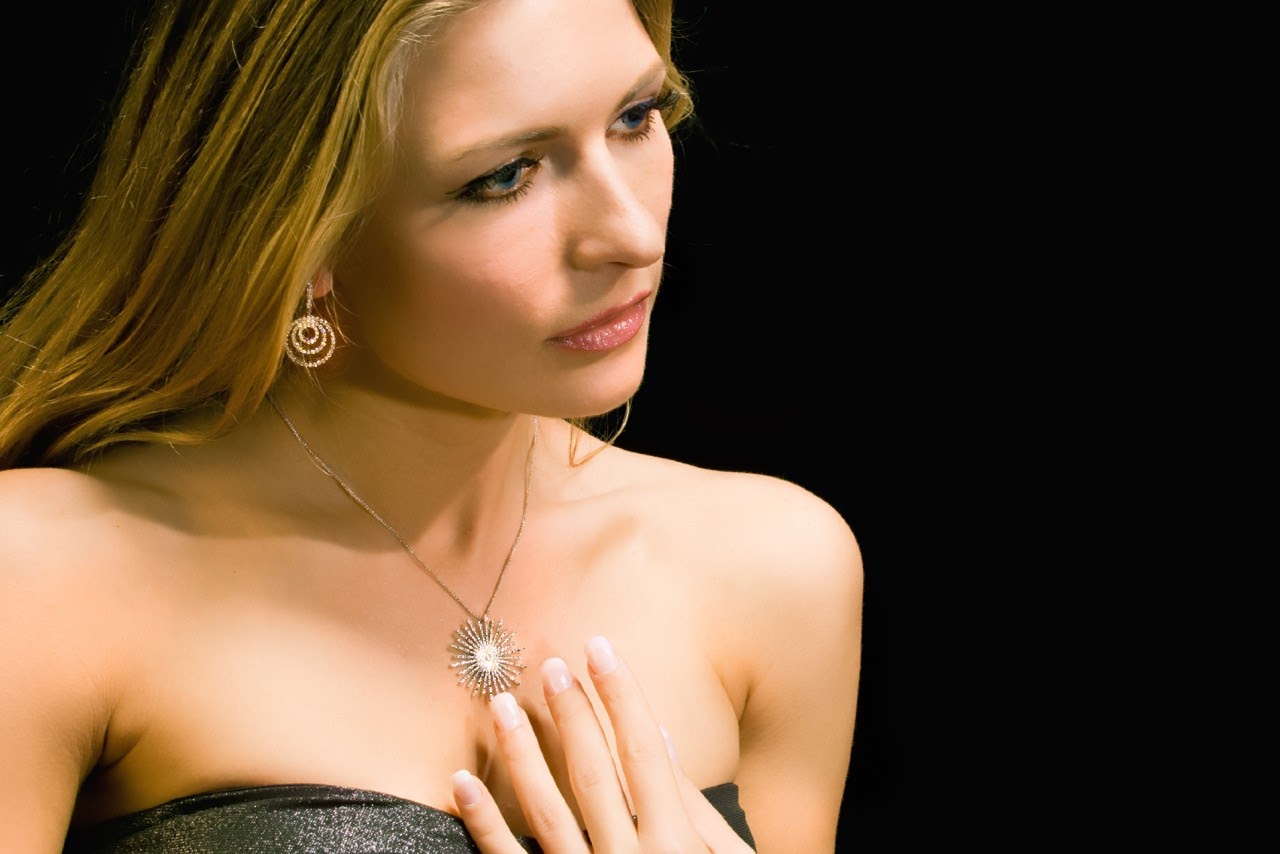 Explore the Mystique of Kaslique
Gabriel & Co.?s Kaslique Collection calls to mind the mysterious and exotic shores of the Mediterranean. Contrast is key in this line with dramatic details and themes such as spikes, suns, and sharply sculpted edges. Kaslique pieces are bold and diamond-covered, making them perfect for the woman who enjoys expressing her wild side.
This Multi-Row Twisted Vine Ring is certainly not shy. The various white gold strands twist up the finger for a piece that screams mystique and commands the attention of every eye in the room. Lay on the diamonds with this sunburst pendant necklace, symbolizing the brilliant sun that warms the waters of the Mediterranean. The dramatic look of this pendant paired with a plunging neckline is reminiscent of the evening sun setting into the horizon of the sea.
Discover Gabriel & Co. Jewelry at Bob Richards
Our story began as Richards Jewelry in 1927 and through three generations and decades of dedicated service to our local communities, we have grown into the finest jeweler in Germantown, Tennessee. Today, Bob Richards Jewelers is proud to carry on the legacy of providing our customers with the highest quality fashion jewelry, bridal jewelry and luxury timepieces available.
Call us today at 901-751-8052 or email us at info@bobrichardsjewelers.com for more information on our extraordinary collection of Gabriel & Co. designs or to schedule an appointment with one of our dedicated associates. We will be honored to welcome you into the Bob Richards family with a personalized shopping experience.