Earrings for Summer
June 15th, 2022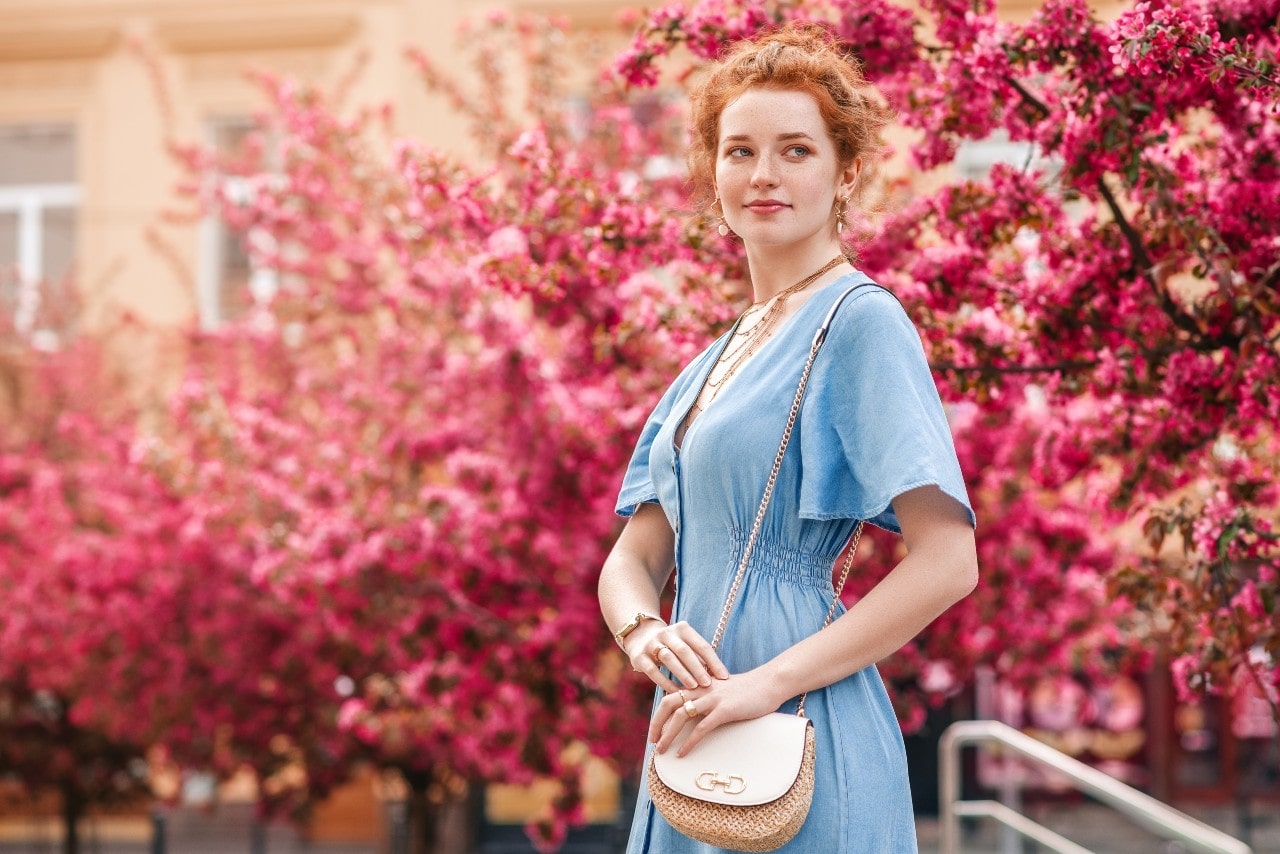 Summers are fun and full of adventure, and there are few better adventure accessories than earrings. The summer months are full of excitement that people plan for all year. Whether traveling or enjoying the great outdoors, you will want to look back at photographs from this time and feel confident about how you look. Our experts at Bob Richards Jewelers chose some of our favorite earrings that will be fantastic to wear this summer.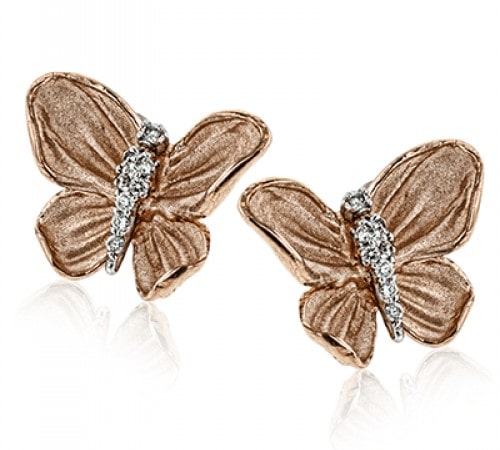 Botanical Gardens: Gold Butterfly Earrings
During summer, flowers are in full bloom and are lovely pops of color during hikes and outside events. Enjoy everything nature offers this season with a trip to the Memphis Botanic Gardens. A short drive from Germantown, these gardens cover 96-acres with numerous different styles of plants and landscape designs.
These rose gold butterfly stud earrings by Simon G. will fit in with the overall atmosphere as you stroll through these lovely grounds. Close-fitting with white gold and diamond accents, these earrings will look great with your hair down under a hat or swept up to stay cool in the heat.
Relax on the River: Pearl and Blue Topaz Studs
Take to the nature trails and cool down near local rivers this summer. Canoe or kayak
Wolf River, which runs along Memphis and is fed by the Mississippi River, for a beautiful exploration of the natural setting of this area.
Wear these pearl and blue topaz stud earrings by Gabriel & Co. for a pop of color that will reflect the palette of the outside world. Stud earrings will stay close and not snag on any of your adventures.
Summer Nights: Enamel Hoops
After long days in the summer sun, a relaxing movie is a great way to end the evening. Close to Germantown, Malco?s Drive-In has summer movies that will make a fantastic date night or hang out with family or friends. This retro favorite cannot be found everywhere, and many existing locations allow for fun nights that everyone will love.
Stay stylish by donning a contemporary favorite with vintage flair via these blue and yellow gold diamond hoops by Simon G. The bright enamel complements the yellow gold while bezel-set diamonds add a brilliant detail.
Night at the Theater: Diamond Ear Climber
Dinner and a movie is a classic date. Support your local community with a fantastic dinner at one of your favorite restaurants before catching a show at the local theater, such as Germantown Community Theatre.
They have a tremendous lineup of plays that you will enjoy with your date, friends, or family. Dazzle during this night out on the town with these diamond ear climber earrings with a gently twisted design that adds a delicate accent to any outfit.
Find Summer Earrings at Bob Richards Jewelers
We look forward to helping you find your next pair of earrings ideal for summer fun at Bob Richards Jewelers. Our family-owned and operated business strives to provide the best service and products to every customer, an established source of luxury jewelry and timepieces in Germantown, Tennessee.
Our trained professionals can proficiently repair jewelry and watches as well as perform appraisals. Visit our Germantown jewelry store for a fantastic time in our relaxing environment that makes shopping a breeze anytime you stop by.