Planning A Picturesque Autumn Engagement
July 15th, 2023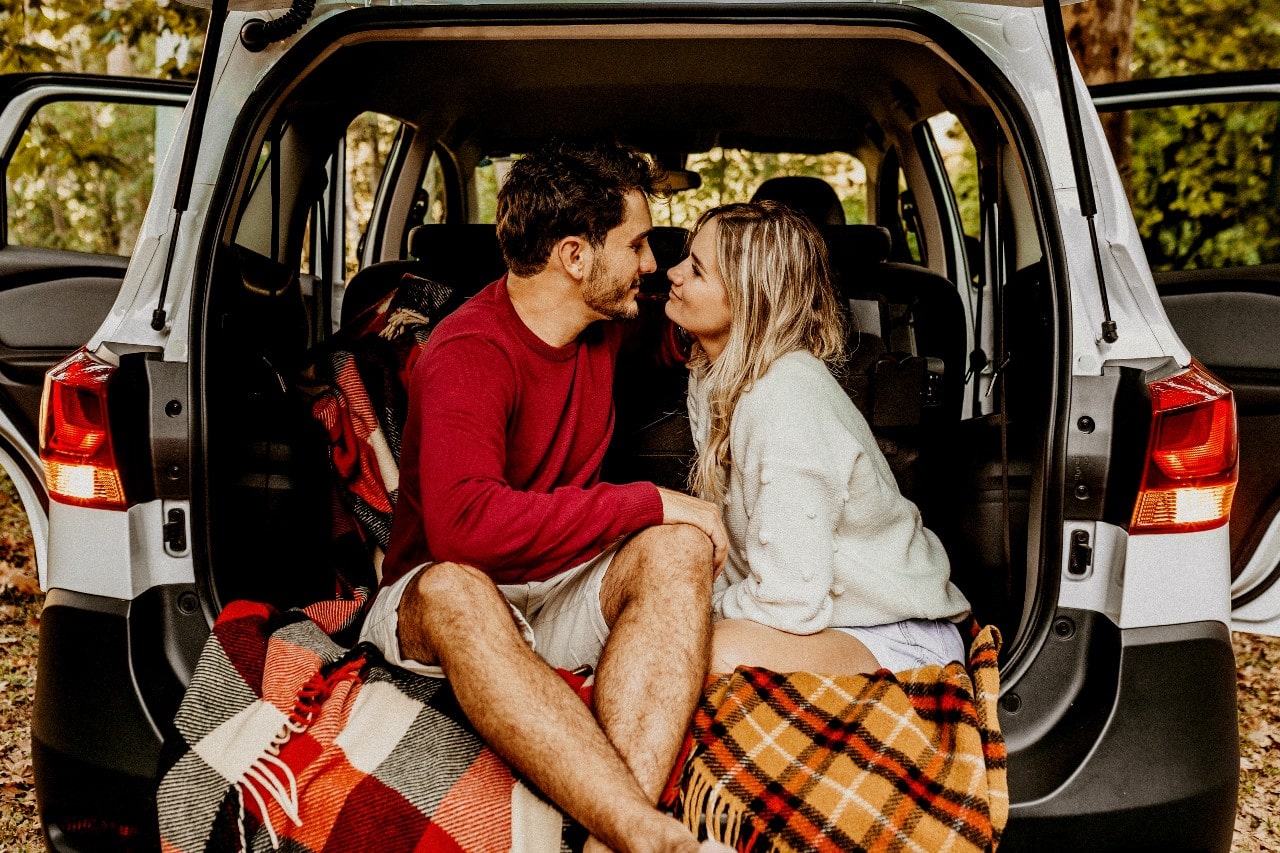 Autumn is a magical time to propose, as the vibrant fall colors create an enchanting backdrop for your special moment. The cooler weather is ideal for intimate outdoor proposals, especially with a diamond reflecting the golden autumn light. Our advice? Incorporate seasonal elements - think pumpkin patches, foliage-filled hikes, or even under a cozy blanket at a bonfire. A custom ring with autumnal hues like yellow or rose gold will complement the season perfectly. Experience the autumn charm for a proposal that's as unforgettable as our sparkling engagement rings.
Performing Arts Center
The Germantown Performing Arts Center presents a unique and theatrical proposal opportunity. Imagine the lights dimming as you finish watching a captivating show, the audience departs, and then it's just the two of you and that grand stage. With prior coordination with the management, you propose with all the drama and romance befitting the venue. It's a curtain call your partner will never forget, taking center stage in your love story.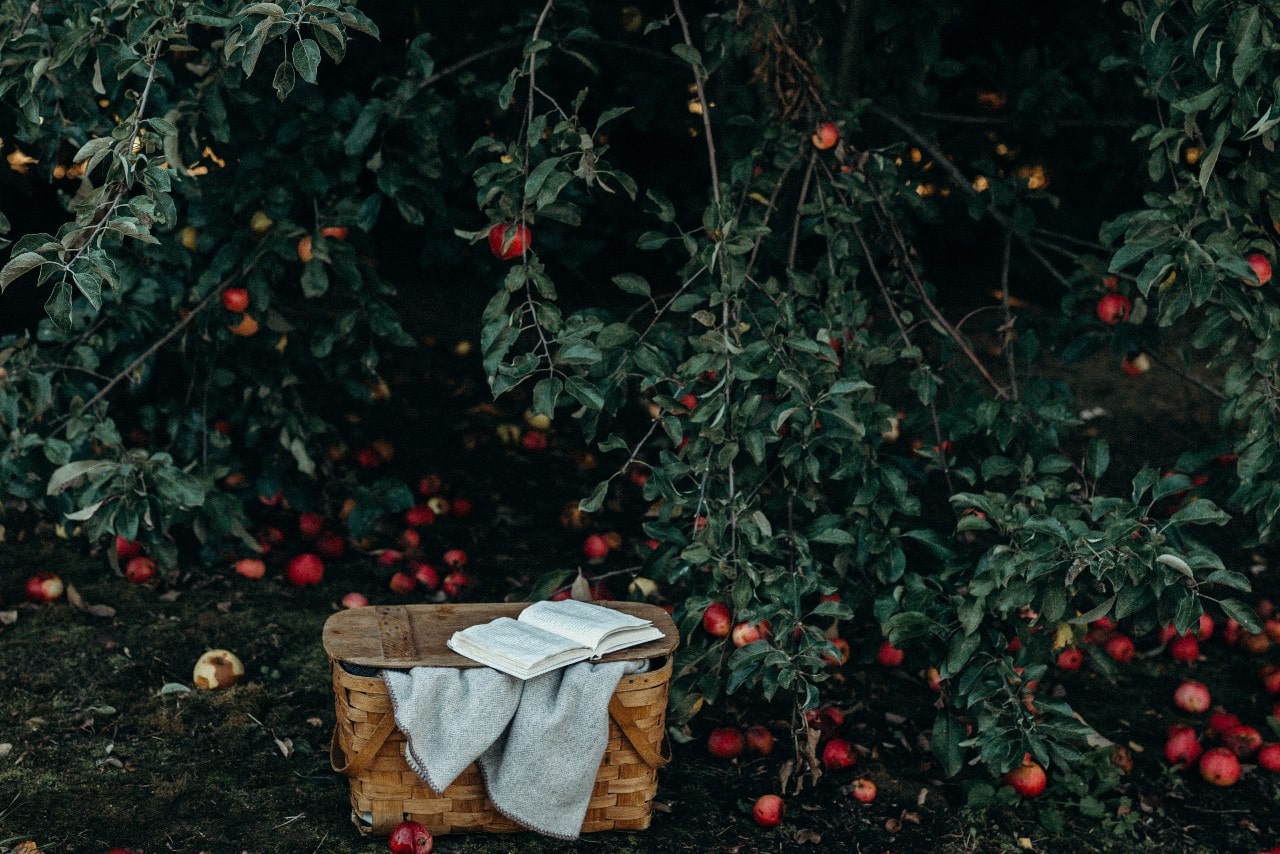 Park Picnic
For a dreamy outdoor proposal, the Municipal Park in Germantown provides an idyllic setting. Picture this: You've got a blanket spread out under a canopy of trees, surrounded by nature's tranquility. Your favorite foods are packed, maybe even some soothing live music playing in the background. Amidst the serenity, you present the ring, making it a relaxed yet deeply heartfelt proposal that perfectly matches the picturesque outdoor setting.
Romantic Road Trip
A road trip to the Great Smoky Mountains National Park can turn into an unforgettable proposal experience. As you drive along the beautiful trails, find a scenic overlook that faces the breathtaking vista. Pull over and take in the view together. In this tranquil moment, with nature's grandeur as your backdrop, pop the question. It's an adventurous and romantic occasion that will forever link your love story to this majestic landscape.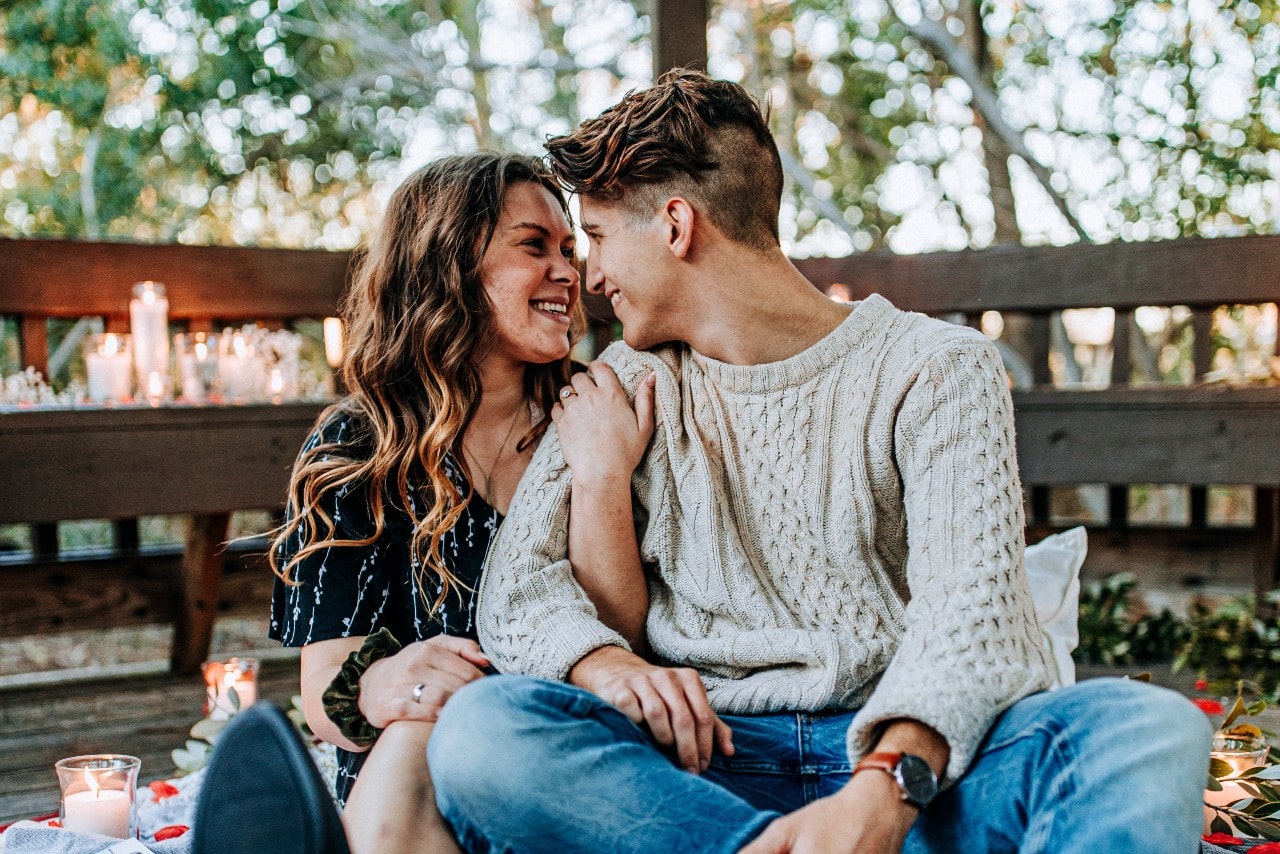 Intimate Meal at Home
For those that are a bit more private, consider a home-cooked meal proposal, infusing your engagement with an intimate and inviting atmosphere. Set the scene at home with your partner's favorite meal, accompanied by candlelight and soft music. In this cozy, familiar setting, you'll present the ring. The privacy and comfort of home makes it an excellent place to propose, especially if you and your partner value these heartfelt, quiet moments shared just between the two of you.
Scavenger Hunt
A scavenger hunt proposal can be a thrilling and personalized way to approach the pivotal question. Plan a trail around Germantown or your home, with each clue linked to a special memory shared between the two of you. The final clue leads your partner to you, waiting with the ring. It's an engaging and interactive proposal that combines romance, surprise, and a delightful journey down memory lane, culminating in a moment neither of you will ever forget.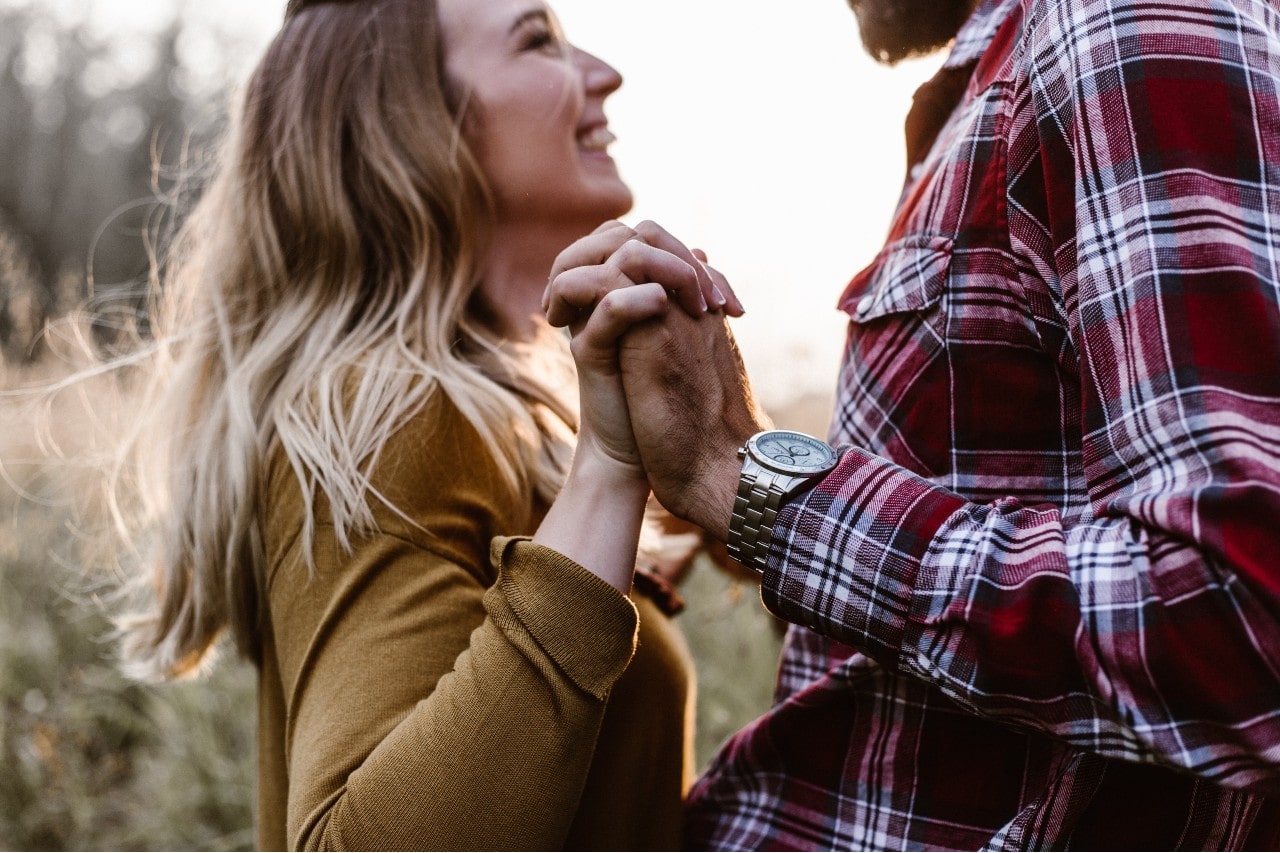 Fall Photoshoot
This is another versatile idea. Hire a professional photographer to take candid photos of the two of you in Germantown's prettiest locations. During the fall, you can rest assured that the weather will likely be cool and comfortable, and the red, yellow, and orange leaves of surrounding trees will provide a vibrant backdrop to your photos. Then, during the photoshoot, surprise your partner with your proposal. You'll have beautiful photos to remember this moment forever.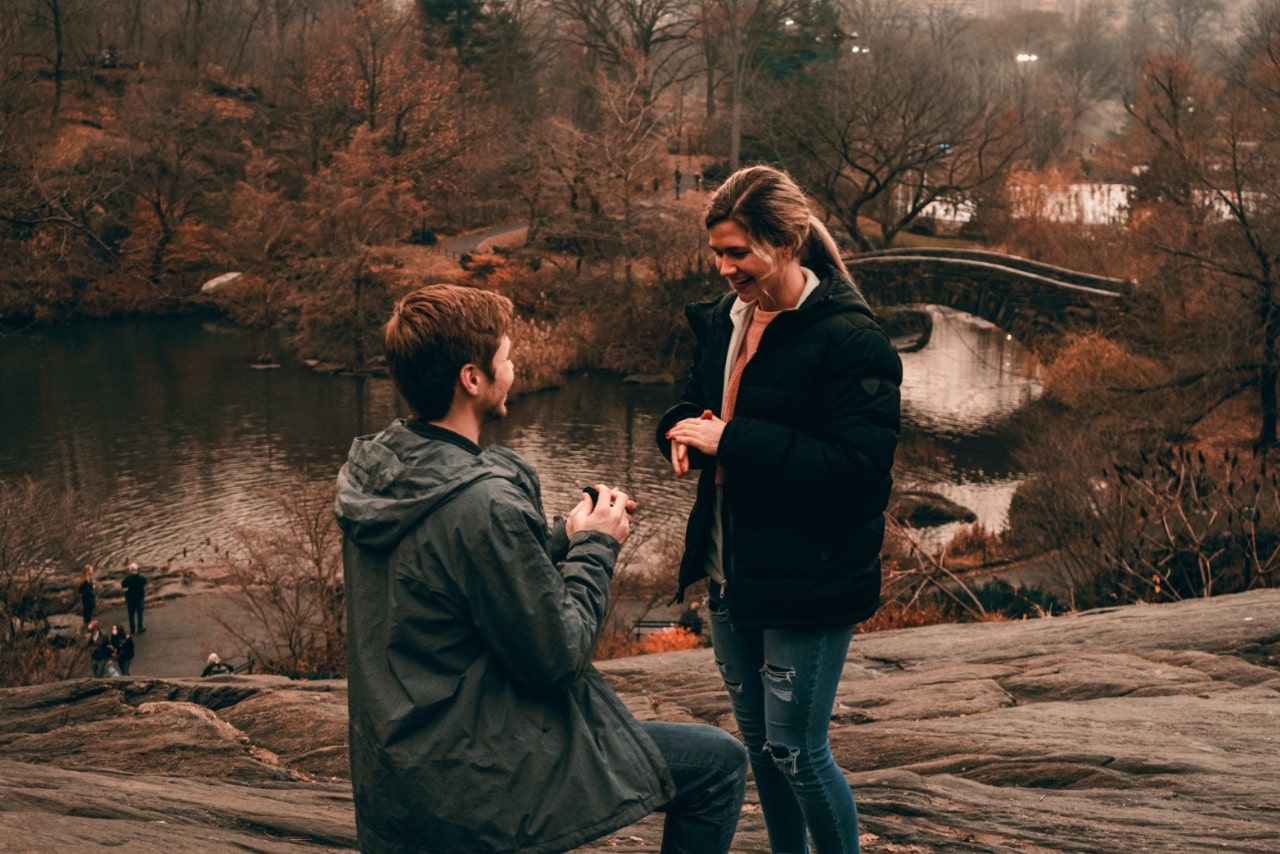 Prepare for a Fall Proposal at Bob Richards Jewelers
It would be our distinct pleasure to provide you with the most stunning ring available with which you'll chivalrously propose this fall. Our Germantown jewelry store is stocked with a vast selection of designer engagement rings that are certain to satisfy even the most discerning tastes. Allow our team of experts to guide you through our inventory of rings, based on your partner's unique preferences and personality. Contact us today for more information on our products and services, or stop by our showroom to browse our rings in person.