Jewelry to Pair With Your Fall Wedding Dress
September 15th, 2022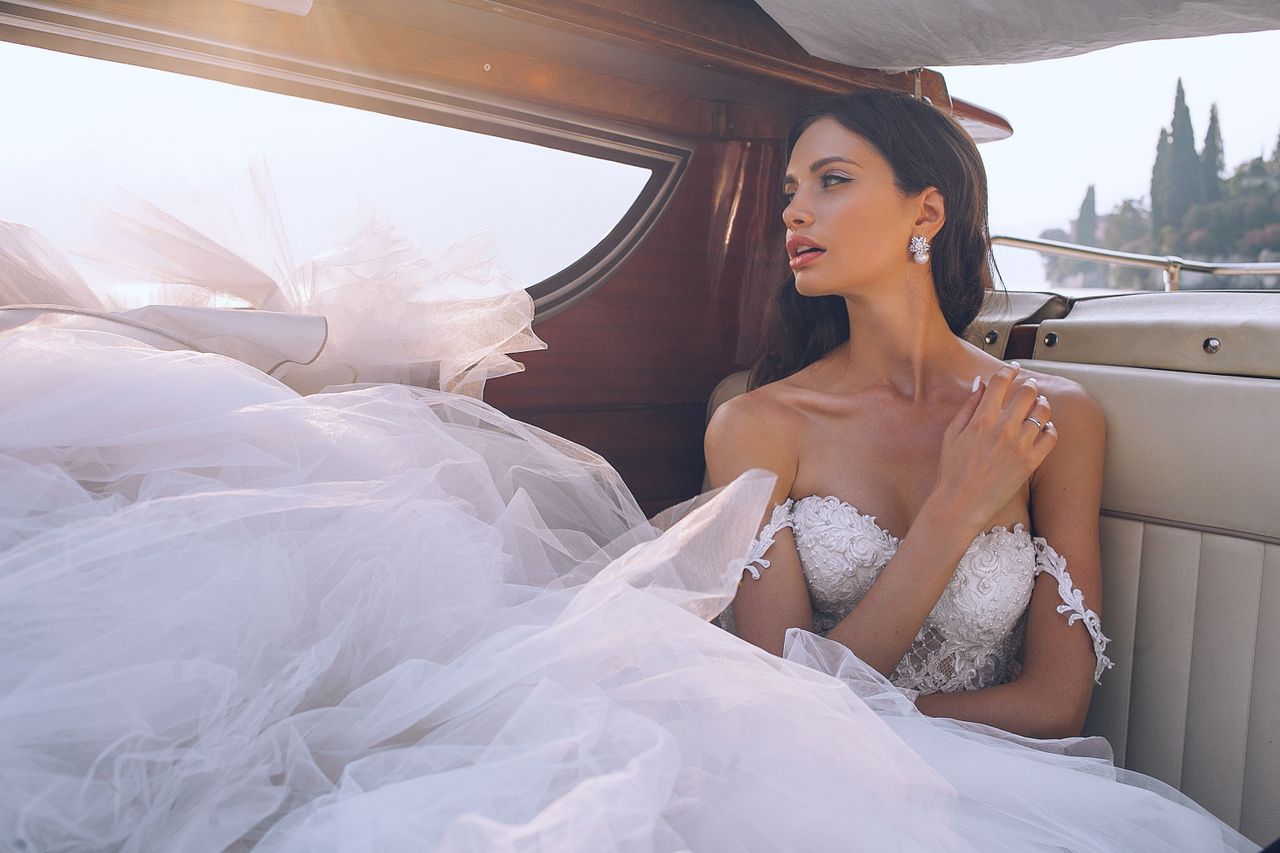 Fall is one of the most desirable times to throw a wedding. From the magnificent scenery to the perfect weather, there are plenty of reasons why the fall is one of the most popular times to get married. The rich and diverse color display excites the imagination and allows for fantastical color schemes for the wedding and its eponymous outfit. Jewelry is so effective at elevating a wedding dress? beauty, that these luxurious accessories are practically as important as the gown itself. At Bob Richards Jewelers, we offer a myriad of pieces ideal for autumnal bridal glamor.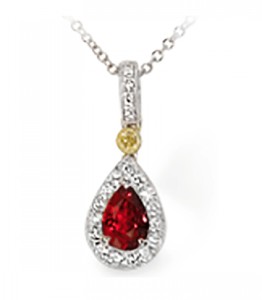 Red Ruby Gemstones
Rubies are one of the most preeminent gemstones. Their rich and passionate red color is exhilarating, evoking a romantic but regal aesthetic. They?re a great choice for fall, as they match the splendid red leaves that adorn the woods. Donning a ruby bracelet, necklace, or pair of earrings can tie your dress into the autumnal theme.
This ruby and diamond necklace is the perfect companion to a wedding dress. Its deep red teardrop ruby is surrounded by a layer of brilliant diamonds, creating a vivid and glamorous look. The necklace is further embellished with 18k white gold.
Warm Yellow Gold
While, traditionally, bridal outfits are white, yellow jewelry adds a warm hue appropriate for the fall season. If you?re wearing a non-traditional but autumnally appropriate dress, yellow gold is an exceptional accessory. Its classic luxurious style is glamorous and vibrant. Like rubies, yellow gold matches the yellow leaves in the trees.
These 18k gold and diamond earrings resemble fallen leaves, making them perfect for fall. Their realistic imagery is accentuated by the high-quality yellow gold and radiant diamonds, allowing for a bold and spectacular ensemble.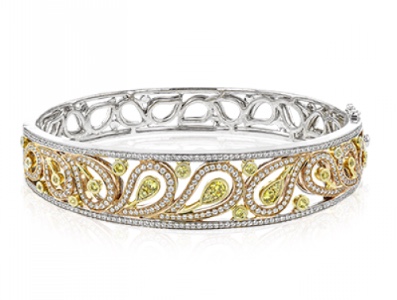 Pristine Paisleys
Paisleys are an iconic, ancient design. They resemble a swirling droplet and have waxed and waned in popularity for centuries. For fall, they?re an excellent choice because their dynamic style reflects the change in nature. Autumn is a time of transition, not unlike one?s commitment to marriage.
While the paisley is rare in jewelry, it?s a classic design that inspires some particularly skilled brands. This 18k gold and diamond paisley bracelet has an enchanting, complex aesthetic. Using white, yellow, and rose gold instills the bracelet with a delightful luxurious look.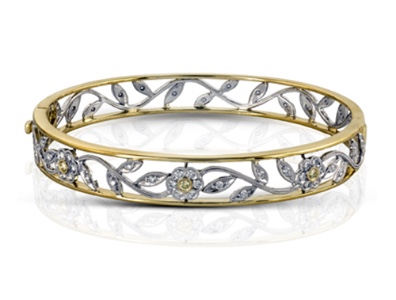 Floral Elegance
One thing to remember about fall weddings is the importance of nature. Floral jewelry is a great way to incorporate nature into your bridal ensemble. There are plenty of stunning pieces out there, each showcasing unique floral beauty with gold and diamonds.
An exceptional example is this 18k yellow and white gold bangle. It has a lovely flower in the center interwoven with petals, all crafted with high-quality gold and diamonds. It?s a great choice for any season but looks especially beautiful if you choose to don a traditional white dress.
Find Fall Jewelry at Bob Richards Jewelers
For romance and luxury, head to Bob Richards Jewelers. Our Germantown jewelry store offers many of today?s top designer brands, each of which is well-known for quality and creativity.
You?ll only discover the best at our showroom on South Germantown Road. Our expert staff has been working in the jewelry industry for decades, ensuring a peerless level of customer service. To learn more about us, call our showroom at (901) 751-8052 to speak to our team.